Operating environment
Musti operates in the Nordic pet care market, broadly defined as the sale of pet food, treats, products, services and veterinary care across Finland, Sweden and Norway.1 While Musti does offer some veterinary services, it is to a limited extent and management do not currently consider veterinary care as part of Musti's core addressable market. As such, Musti's core addressable market amounts to approximately EUR 1.7 billion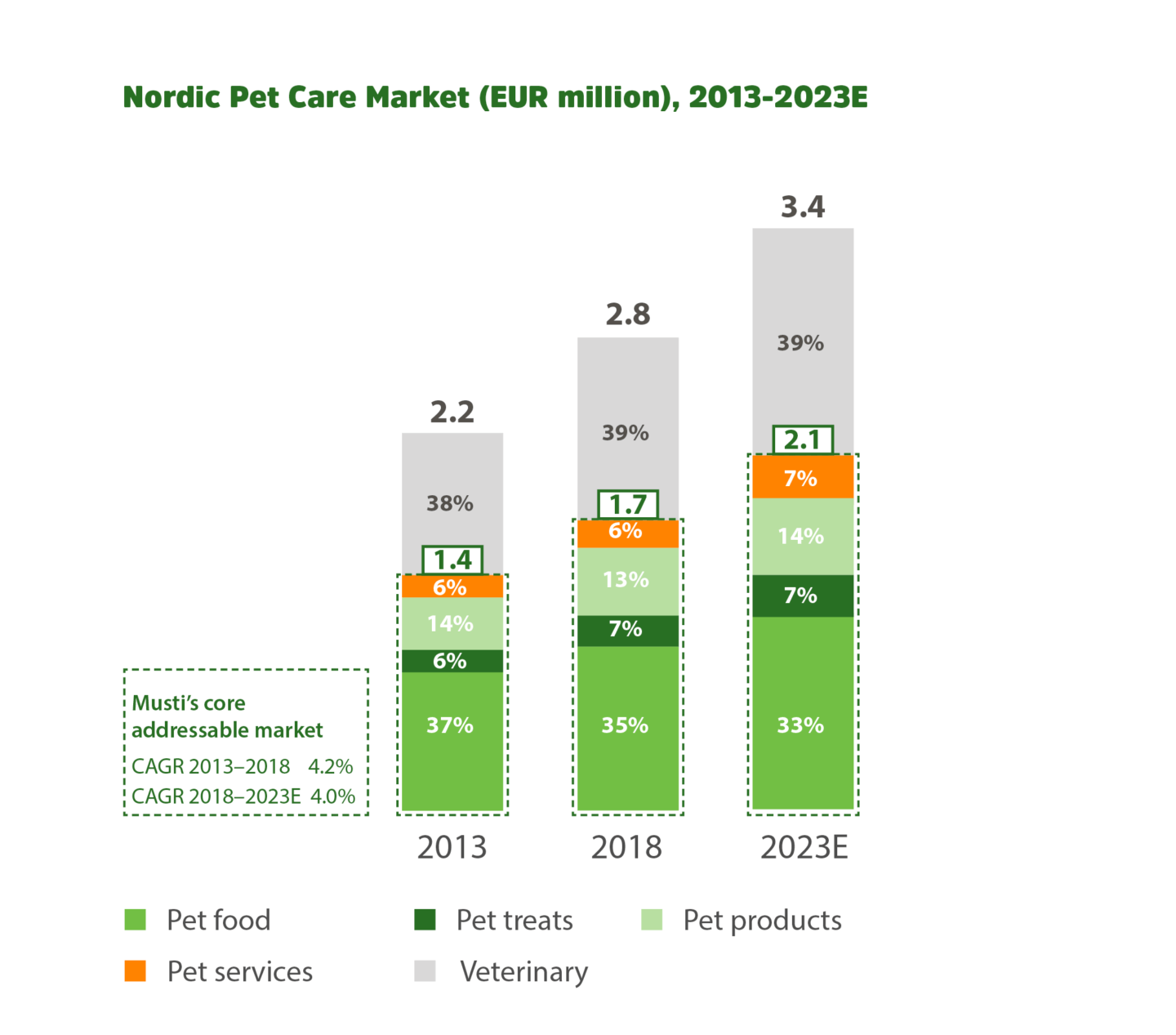 Historically, the pet care market has developed at a stable rate, having grown at a compounded annual growth rate of 4.6 percent since 2013. According to Euromonitor the market is estimated to be worth approximately EUR 2.8 billion, with Sweden as the largest market, accounting for approximately EUR 1.2 billion, and Finland and Norway estimated to amount approximately EUR 820 million and approximately EUR 790 million respectively. Musti is the market leader with an estimated 22 percent market share across the Nordic countries2. The company is over 6x larger than the next largest pet specialist.
1 Market figures across this section exclude other pet food (i.e. food for pets other than cats and dogs). All market figures across this section include VAT; including calculations relating to Musti's market share.
2 The information is based on the company's view and on the study ordered by the Company from an independent international consulting company. The market share for 2018 Nordic pet food and pet care market. Musti's market share calculated using consumer sales, market share for 2018 based on FY19 consumer sales.
Trends in the Nordic pet care market