CEO's review
From Musti Group's Half-Year Financial Report October 2020 – March 2021, 4 May 2021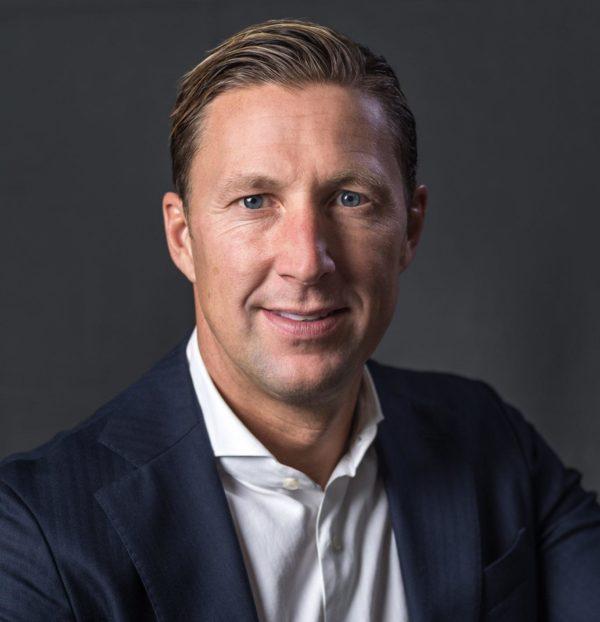 As Nordic societies are slowly starting to reopen and adapt to a time after the pandemic, we couldn't be better positioned for it. Pet adoption surged in 2020 and that surge continues as people seek for companionship and joy of pet parenthood. The number of pet-owning households is clearly increasing leading to an expanding market opportunity for Musti Group for many years to come. We are excited about this, as it leads to a long-lasting relationship with our new customers for years to come. Understanding and anticipating our customers' needs helps us create sustainable advantages to strengthen our position further
Looking back to recent development, I am very pleased to report our second quarter results today:
Group net sales increased by 20.5% to EUR 82.4 million (EUR 68.4 million). The increase was largely due to like-for-like growth in all countries and the increasing number of new customers and an increased number of directly operated stores. Like-for-like growth amounted to 11.6% (14.8%).
Store sales increased by 21.5% to EUR 59.3 million (EUR 48.8 million), driven by an increased number of stores and strong like-for-like store sales growth especially in Sweden and Norway. Like-for-like store sales growth amounted to 8.6% (10.0%).
Online sales increased by 24.1% to EUR 20.1 million (EUR 16.2 million). Online sales accounted for 24.4% (23.7%) of total net sales. Online sales growth was strong in Finland and Norway. In Sweden, the growth was slower due to a short-term negative impact related to the platform change, warehouse consolidation and meeting strong channel shift caused by the COVID-19 pandemic during the corresponding quarter previous year.
Net cash flow from operating activities was strong and totaled EUR 14.0 million (EUR 4.7 million).
Musti Group's underlying growth has continued strong after the second quarter.
The puppy registrations have continued to be on a high level with 31% growth in registrations in Sweden in March 2021. Compared to the corresponding quarter previous year, the number of Musti Group's new puppy customers increased by 44% during the second quarter and we are clearly getting more than our share of the new puppies. What is exciting is that we can clearly see that puppies joining the Musti system being more active and loyal and spending more. Thus, the inflow of new customers we are getting will bring a predictable and recurring sales stream for many years to come. Growing the share of wallet of our customers is a key part of our growth strategy. The customer groups we acquired in the last four quarters were the best in Musti Group's history: bigger in number, and highly engaged displaying stronger repurchase behavior compared to any customers groups before.
Profitable growth continued in the second quarter as Musti Group's adjusted EBITA increased by 39.0% to EUR 7.7 million from the corresponding quarter previous year. Adjusted EBITA margin was 9.3% (8.1%). Adjusted EBITA growth was partly offset by EUR 0.8 million additional costs due to low efficiency in Eskilstuna central warehouse as a result of the warehouse consolidation project. This is non-recurring by nature and the efficiency is expected to normalize during the second half of the financial year. Excluding these costs adjusted EBITA increased by 53.0% to 8.5 million. Gross margin increased to 45.3% (43.3%) due to more efficient marketing campaigns, favourable product mix and efficient supply chain management. Operating profit increased by 183.1% to EUR 6.1 million (EUR 2.1 million).
Adjusted EBITA margin increased to 12.5% in Sweden and was on the previous year's level in Finland at 22.8%. In Norway, the overall growth and profitability trend has been exceeding our expectations. The latest opened stores and won new customers have turned out even more profitable than earlier as our brand awareness is growing nationwide and we have fine-tuned our location strategy. In the second quarter, the adjusted EBITA margin increased to 16.0% in Norway.
The board has reviewed the long-term financial targets as published earlier today. We are well on track and committed on delivering on our plan and the updated long-term financial targets. We continue to focus on our priorities: growing profitably, winning new customers, and systematically growing the share of wallet with our customers, supported by the expanding selection of products and services in our continuously developing Musti Group ecosystem. In doing so, we will strengthen our position as the market leader as we move towards time after the pandemic – and beyond. We look forward to a future marked by ongoing innovation, winning customer hearts and minds and growing market share.