CEO's review
From Musti's Interim Report October – December 2020, 9 February 2021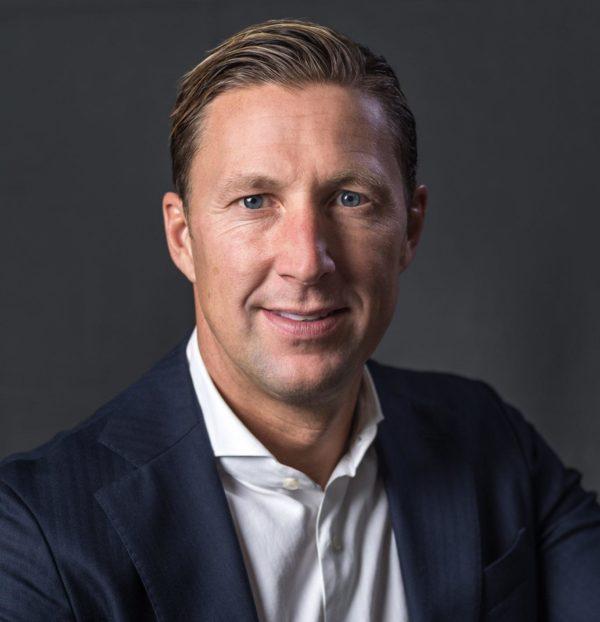 I am extremely proud to present the quarterly results today, as in October 2020 – December 2020 Musti Group performed its strongest quarter ever. I want to express my sincerest thanks to whole of our staff for making it possible. The quarter continued to demonstrate the strengths and resilience of Musti Group's business model and under exceptional circumstances with COVID-19 pandemic severely affecting societies all over the word, we have been able to extend our position as the market leader in the growing Nordic pet care market. This has been possible through the ability to offer expert advice, a more diverse range of higher quality products and better convenience combined with an enjoyable shopping experience to cater to Pet Parents' needs. All our stores have been open throughout the quarter as our business is categorized as essential retail in all of our operating countries.
Group's net sales increased by 19.9% to EUR 84.3 million (EUR 70.3 million). The increase was largely due to likefor-like growth in all countries, mainly driven by the increasing number of new customers, and an increased number of directly operated stores. Like-for-like growth amounted to 13.1% (7.7%).
Store sales increased by 17.6% to EUR 62.4 million (EUR 53.1 million), driven by an increased number of stores and
strong like-for-like store sales growth especially in Finland and Norway. Like-for-like store sales growth amounted to 8.0% (7.2%).
Online sales increased by 33.0% to EUR 18.2 million (EUR 13.7 million). Online sales accounted for 21.6% (19.5%) of total net sales. The channel shift impact from stores to online sales from COVID-19 was lower compared to the previous quarter and we have started to see a shift from online to stores. Omnichannel part of the online sales has been growing faster than the pure play online sales.
Net cash flow from operating activities was strong in the quarter and totaled EUR 15.9 million (EUR 14.6 million).
Musti Group's underlying growth has continued strong after the first quarter.
The number of registered puppies has been growing rapidly throughout the year 2020. In Finland, the full year growth compared to previous year was 8% and in Sweden 14%. The growth accelerated heavily towards the end of the year in all countries, and in December 2020 the growth in Sweden was 40% compared to previous year. The growth in Musti Group's new puppy customers continued strong. Compared to the corresponding quarter previous year, the number of Musti Group's new puppy customers increased by 46% during Q1. We see growth opportunities geographically in all countries, and the number of directly operated stores increased by 11 stores during October-December, thus we are in good speed to reach the estimate to increase the number of own stores by 25-35 during the reporting year 2021 as we expect the favorable momentum in the market to continue also during 2021.
Focusing on profitable growth was demonstrated strongly again in the first quarter profitability development as Musti
Group's adjusted EBITA increased by 36.4% to EUR 10.6 million from the corresponding quarter previous year. Gross margin was strong and increased to 46.1% (45.4%) as a result of more efficient marketing campaigns, favorable product mix and efficient supply chain management. Operating profit increased by 56.3% to EUR 8.4 million (EUR 5.4 million).
Sweden and Norway are in speed of approaching the profitability level of Finland faster than expected, with adjusted EBITA margin increasing to 15.6% in Sweden and to 19.1% in Norway in the first quarter. In Finland, adjusted EBITA margin increased slightly from the previous year's level to 25.6%. The central warehouse consolidation in Sweden was finalized in the first quarter and had a negative short-term impact on the profitability. The consolidation is, however, expected to increase efficiency in Sweden and Norway in the longer term.
In connection with the IPO Musti Group's Board of Directors set the long-term financial targets relating to growth, profitability, capital structure and profit distribution. The board is in the process of reviewing the long-term financial targets during spring 2021 in connection with its continuous assessment of to adjust to the market development and Musti Group's performance.
We have started our journey towards a new digital eco system as we are launching a new digital veterinary service available for all pet owners. Through the service, pet owners can easily contact a veterinarian directly from their home. The service was launched in Finland at the beginning of February, and it is planned to expand to Sweden and Norway later. We will also continue to take the appropriate operational actions required in the rapidly changing environment to serve our customers according to their channel preference, win new customers and keep our staff and customers safe. We warmly welcome all the new pet customers to join the Musti pack, and we intend to pay a lot of attention to the continuous development of our services and products to even better serve all the needs of the Pet Parents.