Musti Group's business
Musti Group is the leading Nordic pet care company that operates an omnichannel business model to cater for the needs of pets and their parents across Finland, Sweden and Norway. Musti Group offers a wide, curated assortment of pet products in both food and non-food categories and has a broad range of own and exclusive as well as third party brands. Musti Group also provides pet care services such as grooming, training and veterinary services in selected locations across the Nordic countries.
Musti Group's concept has a strong customer focus and is built around trust and the expert advice offered by its store personnel. The company has a popular loyalty club through which members receive targeted communication and special offers as well as gain access to their dedicated online account.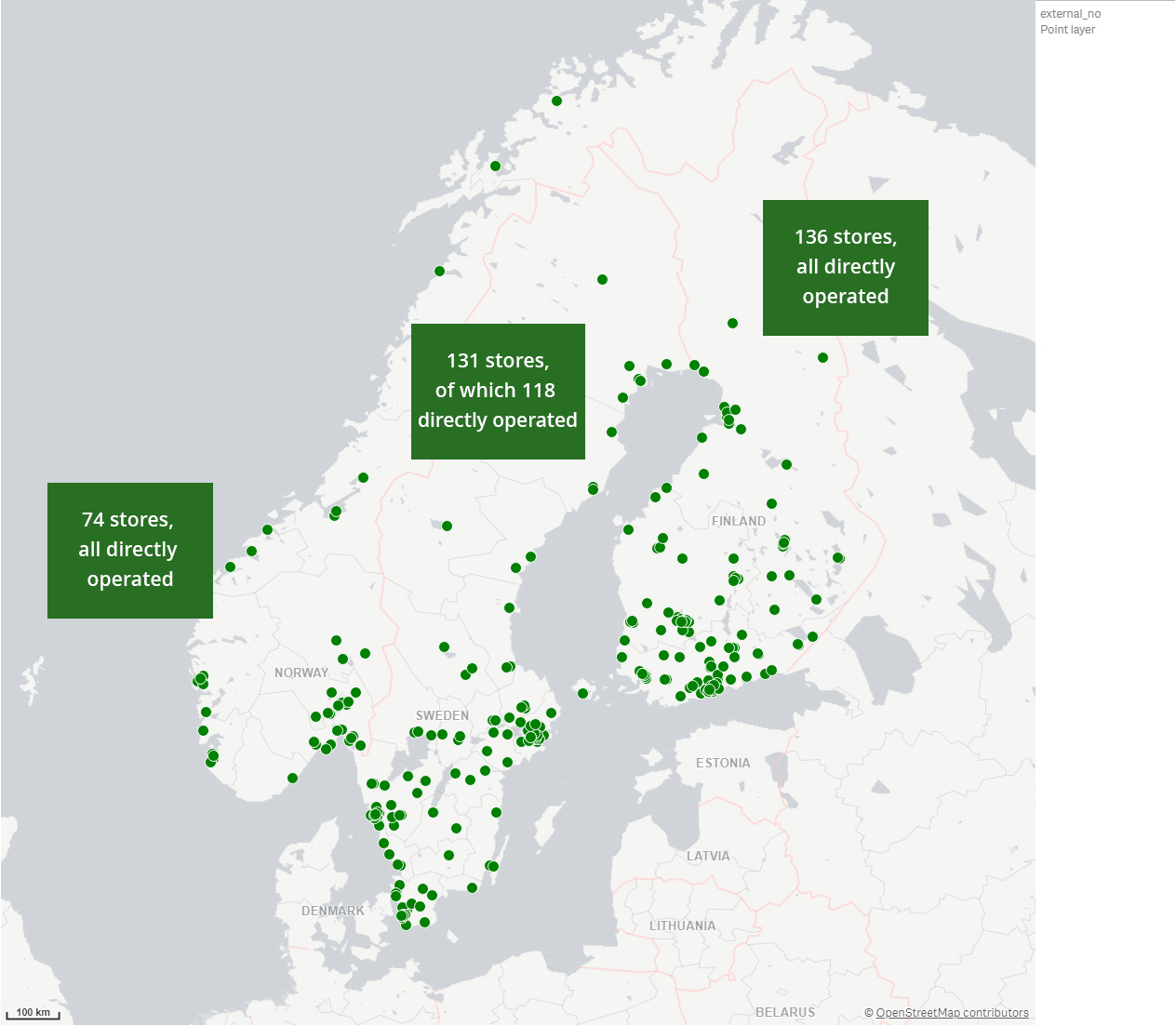 Operating countries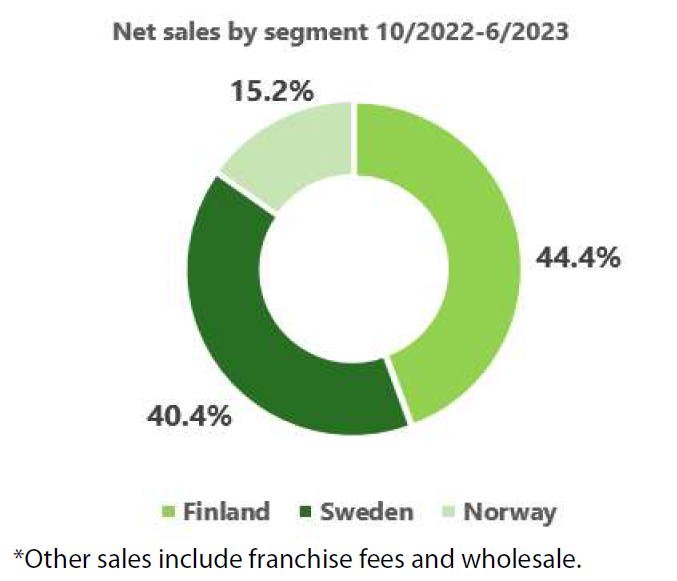 The reporting segment structure is based on a geographical division, on the basis of which Finland, Sweden and Norway have been designated as their own operating segments. Each country has their well-defined country plans to support Musti Group's growth.
In Finland Musti Group will continue to focus on serving existing customers better in order to increase share of wallet and winning new customers.
In Sweden, the most important country level strategic plan is further expansion and convergence in efficiency and own and exclusive products' penetration towards Finnish levels.
In Norway, the focus is on continuing the expansion of store network and store ramp-up, as well as margin improvement.