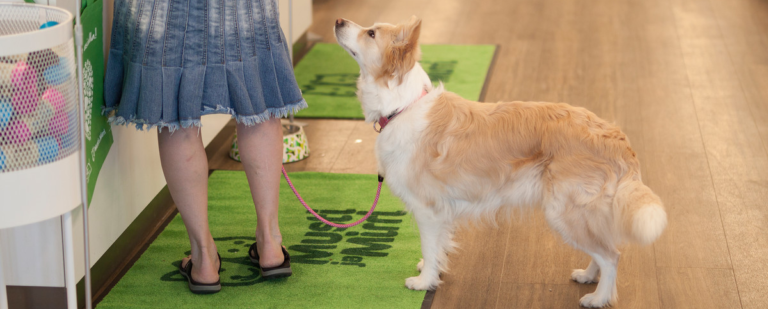 Equality and diversity create thriving experts
We treat pets, their parents and our employees in a fair and equal manner. Musti Group also aims at being a fair employer and strongly advocates discussion on employee well-being and what it means in practice to be a fair employer. Expertise, trust and our company culture described as Musti feeling are reflected in our daily work and guide us in everything we do.
The Musti feeling includes treating every employee in an equal manner and embracing diversity, as underpinned by our People Policy. Musti Group offers its employees an equal workplace with development opportunities for all our personnel regardless of gender and does not accept any discrimination, intimidation, or harassment at work. Everyone working at Musti must treat all colleagues and customers with kindness, respect and joy.
Fair and equal treatment creates a culture of belonging
Our employee well-being is reflected in high employee satisfaction levels as well as high ranking in the Great Place to Work awards. The Great Place to Work employee survey shows particularly high employee satisfaction, but our excellent camaraderie and high pride have stood out in particular over the years (81% and 79%, respectively).
Musti Group has also received exceptionally high points in all countries in the fair and equal treatment of people: the five questions that Musti Group scored the highest in were all related to equality and non-discrimination.
Juliane Lerøy, who works at several Musti stores in Bergen, Norway, says that a culture of belonging is important in fostering equality at the workplace. According to Lerøy, the Musti team spirit makes daily work more motivating and builds trust in colleagues.
"It makes me more comfortable at work and it makes work better with teammates. You know that you can trust each other and make each other better, and that we are a team that wants to reach goals together instead of just working in the same place," Lerøy says.
Letting people be themselves key to collaboration
We believe in collaboration, and with more than 1,100 experts across the Nordic countries, the key to collaboration is to let everyone be their true selves in their daily work. An important aspect related to employees feeling that they are treated fairly and that they are respected is the inclusion of our employees in decision-making: Musti Group actively crowdsources employee ideas on key initiatives and various other matters.
"Management includes everyone in ideas and decision-making. They always work together with us, and employees are allowed to say what they mean, and they listen to us instead of just doing their own thing," Lerøy says.
To ensure the well-being of our employees and to enable our experts to thrive in their work, we have to take good care of our own pack. Musti Group's culture of belonging and the Musti feeling are key factors in the ability to retain good employees. In the retail industry, employee turnover is typically high as many of the employees are young and in their first job. At Musti Group, employee turnover has always been at a low level even though we are expanding rapidly and driving a lot of change. In the financial year 2020, employee turnover at Musti Group was 14% (industry average in the Nordics is around 20% or higher).
Although there is always room for improvement, we are proud to have built together a working environment where every human and pet belongs.