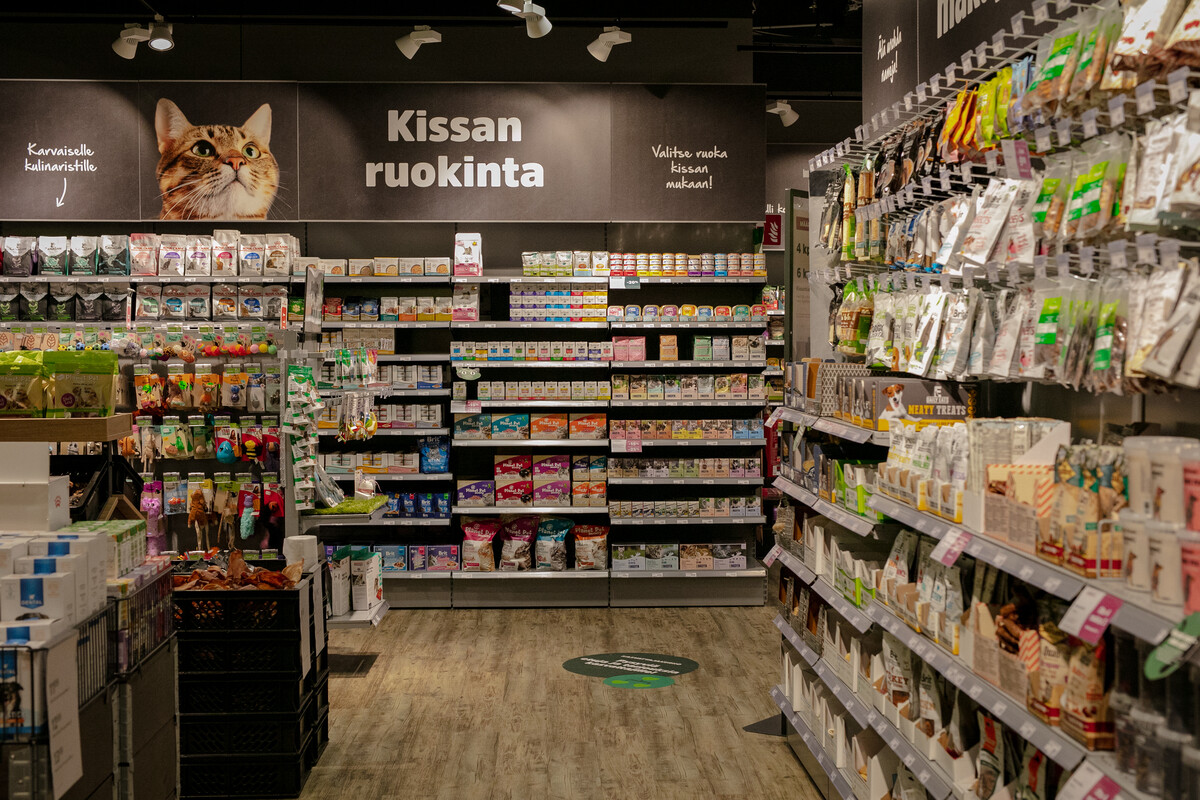 Sustainability lies at the core of everything we do at Musti. As forerunner in our market, we uphold high standards for quality and safety, constantly seeking more sustainable ways to develop our business. Our supply chain plays a pivotal role in Musti's sustainability efforts, as we continuously enhance and develop it in collaboration with our suppliers.
We ensure that all our suppliers align with our sustainability objectives, requiring them to either endorse Musti's or amfori's Code of Conduct or possess their own Code of Conduct that Musti can approve.
"We regularly assess our suppliers to guarantee social and ethical responsibility. In high-risk countries, our direct suppliers must undergo amfori BSCI audits", emphasizes Katri Vainio, Head of Group Sourcing at Musti Group.
Minimizing emissions in transport
Transportation stands as a key focal point in our sustainability endeavors. We closely monitor our CO2 emissions and tirelessly explore optimal methods to curtail them. Presently, the most effective approach, which can reduce emissions by 80 to 90 percent, involves transitioning to biodiesel.
Additionally, we have initiated discussions with our cargo traffic partners to delineate transport routes suitable for electric trucks.
"Electric trucks present new opportunities for emission reduction, and their integration aligns with our mid-term plan. We anticipate improved availability of electric recharging points for trucks within the next years," says Joonas Blomqvist, Group Logistics Manager at Musti Group.
Preventing energy loss in warehouses
Our energy efficiency standards for warehouses are stringent. We procure green electricity and meticulously gauge energy consumption. District heating is utilized, and investments have been made in recycling wasted heat.
"Energy efficiency holds paramount significance, and we perpetually explore innovative ways to mitigate energy loss. We've recently revamped our windows, and all loading bays will be internalized within the warehouses to prevent heat loss. Our warehouses are also equipped with sensors to monitor additional energy loss," affirms Pamela Nelimarkka, Chief Operating Officer of Musti Group.
Holistic Sustainable Pet Food Production
In tandem with our efforts to reduce emissions and enhance energy efficiency, we're committed to sustainable local pet food production, contributing synergistically to both objectives. In April 2023, Musti elevated its ownership stake in the pet food factory, Premium Pet Food Suomi, to 100%. The 'Musti Kitchen' in Lieto, Finland, produces frozen and dry pet food.
"Our pet food products feature high-quality locally sourced ingredients. Local pet food production also holds logistical sensibility, given that consumption is concentrated in Scandinavia. This localized approach substantially reduces emissions, as ingredients and pet foods circumvent global transportation", explains Mikko Isomäki, Factory Director at Premium Pet Food Suomi.
Furthermore, the factory generates 20 percent of its energy consumption from an on-site solar power station, and it recycles waste heat. In May 2023, Premium Pet Food Suomi was granted the FSSC 22000 (Food Safety System Certificate) and the ISO 14001 environmental certificate.