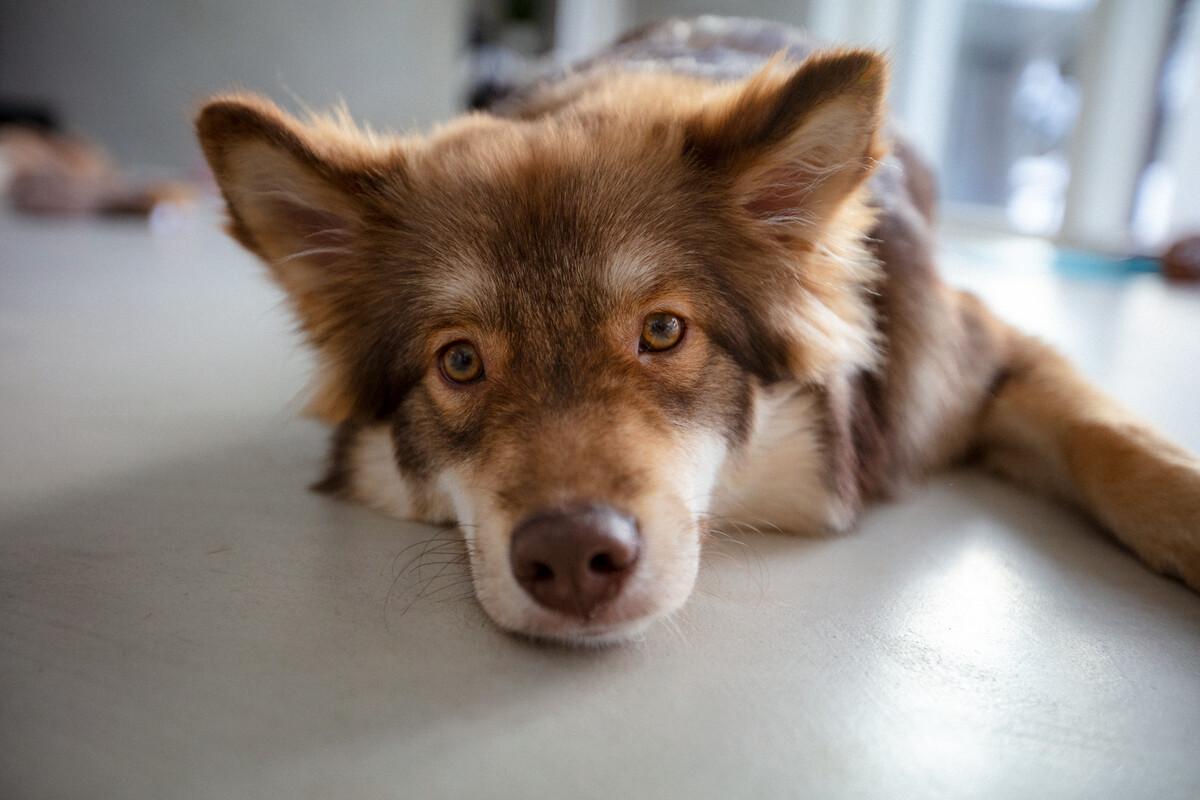 Pets in the office: a win-win-win policy
At Musti Group, pets are our passion. It's not enough that our employees are happy with their workplace, their pets should be too. For us, being a pet-friendly company means, for example, that pets are welcome in all our offices and stores.
"Saga, my 3-year-old corgi pembroke, essentially thinks of our Oslo office as her second home," says Benedicte Grande Arntzen, Retail Manager at Musti Norway. "She greets my co-workers in the morning and spends most of her time in her pen. My colleagues love to come over to pet her and even walk her if I'm in meetings. Everyone likes having pets in the office, and we even share tips on pet care and training."
"We have about 150 employees in the Helsinki head office, so before the Covid-19 pandemic and increased remote working, we would sometimes have dozens of dogs joining them in the office," says Heddastina Sundholm, HR Generalist and Musti&Mirri Finland. "We are a pet care company, so generally speaking, our employees enjoy being around animals. Even if a puppy makes a bit of noise in the office, people tend to not be bothered by it."
Reduced stress and better productivity
One of the most significant benefits of having pets in the office is reduced stress levels: for personnel, pet owners, and pets alike. A 2012 study by the Virginia Commonwealth University found that dogs in the workplace may buffer the impact of stress for their owners and make work more satisfying for colleagues who interact with the dogs. And when the pet is at the office with its owner, it doesn't need to stay home alone. A win-win-win situation.
"Having Saga with me at work also makes me more efficient," says Grande Arntzen. "I take micro breaks to attend to her, and I don't have to worry about her re-decorating our home. This helps me stay focused throughout the workday."
"Another, very practical benefit is that we have real-life models for our pet clothing," adds Sundholm. "In this way, office pets help us develop better products for our customers."
On the other hand, if people are allergic or scared of dogs, for example, then having a dog in the office will likely add to their stress, not reduce it. At Musti Group, we state in our job postings that we have pets in our offices and stores. This way, people who would like to have a workplace with pets can apply.
Office-friendly pets
So, offices can be pet friendly, but which pets are office friendly?
"Pets visiting our office should be healthy and feel comfortable in the office," says Sundholm. "For example, my own dog would not enjoy being in the office with so many new people and other dogs. So, it's better that she stays home."
At Musti Group, being a pet-friendly company goes beyond the office. For example, we offer all permanent employees Pawternity leave, which is a three-day paid leave to care for a new pet. Pawternity leave can be taken once per year.
"We see our pet-friendly policies as part of keeping our employees motivated and committed," says Sundholm. "It's at the core of our business to support the wellbeing of both pets and their parents, and this applies to our people as well."