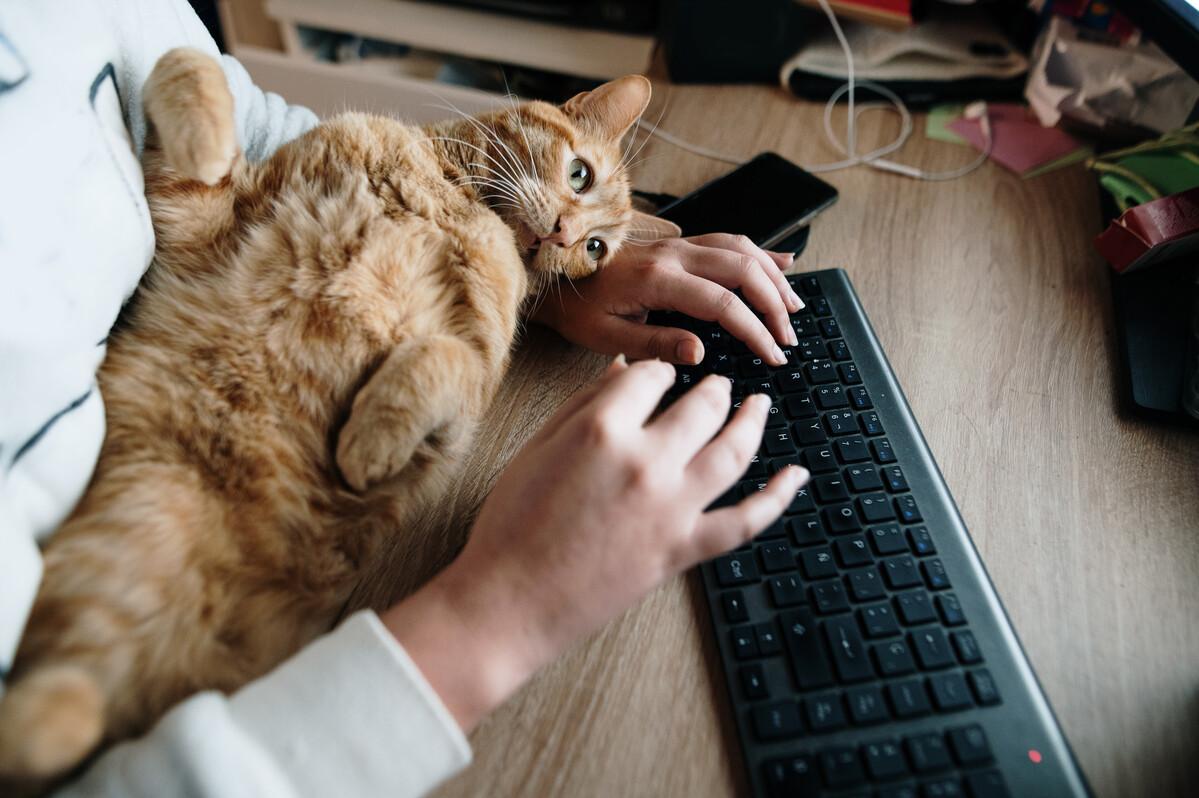 Live lectures with our experts connect pet parents with pet experts
Musti is all about supporting the well-being of pets and their parents. Musti's new Live lectures bring true experts in specific pet care field close to our customers, no matter where they are.
"We want to be a one-stop shop for all pet needs," says Malin Nygren, Chief Customer Officer at Musti Group. "This means that we provide trusted expertise in all phases of a pet's life, in addition to selling high-quality nutrition and gear."
Musti Group's store personnel in Finland, Sweden, and Norway have been offering advice and various services, such as training and in-store grooming, for pet parents for a long time. But in-store services may not reach all those who might be interested. That's why we initiated so-called live-shopping events in 2021. These online events help our store personnel come alive digitally as staff members present our products and services and answer questions from the audience – live.
"We always receive a huge amount of questions from pet owners during these events," says Nygren. "And while our staff is very well trained and has deep expertise in many areas, some questions require a very specific expert view."
A new way to learn
The concept of Master Classes took off during the Covid-19 pandemic when people were largely stuck at home and looking for new ways to learn and be entertained. A Master Class is an online event with live interaction with an established expert on a specific topic, such as cooking or cosmetics. Participants can ask for further advice or clarifications on the spot.
"We are always looking for ways to improve the customer journey at Musti," says Nygren. "We think it's clear that an economy of linear consumption will phase out, and people will increasingly look for services instead of physical products. At the same time, in the wake of rapid digitalization, people are already demanding more interaction in more channels. The idea of Master Classes, which connects to both these trends, inspired the creation of Musti Group's Live lectures."
Musti's lectures offer customers the opportunity to learn from and directly speak to a true expert in a specific field, such as a trainer or veterinarian. Being purely educational, the lectures provide easy access to new knowledge and help pet parents to care better for their pets.
Here to help, no matter what the channel
The first lectures were launched in May 2022, focusing on socializing and communicating with your puppy. In Sweden, the lecture was hosted by the famous Dog Coach, Fredrik Steen.
"Despite all my training, I believe that I've gained the most knowledge through living with my dogs," Steen says. "No one learns to swim with theory, you do it best by getting wet. Theory and training are important, but to become good with dogs, you need to socialize and train with them in practice."
For Musti, it's all about meeting the customer wherever they are.
"Our goal is to make training and information more accessible to more people in multiple channels, not just our stores," Nygren says. "Whether in our stores getting pet food or at home, wondering about their pet's behaviour, we want our customers to know that when they reach out to us, they always get expert advice and a real effort to help them be a better pet parent."