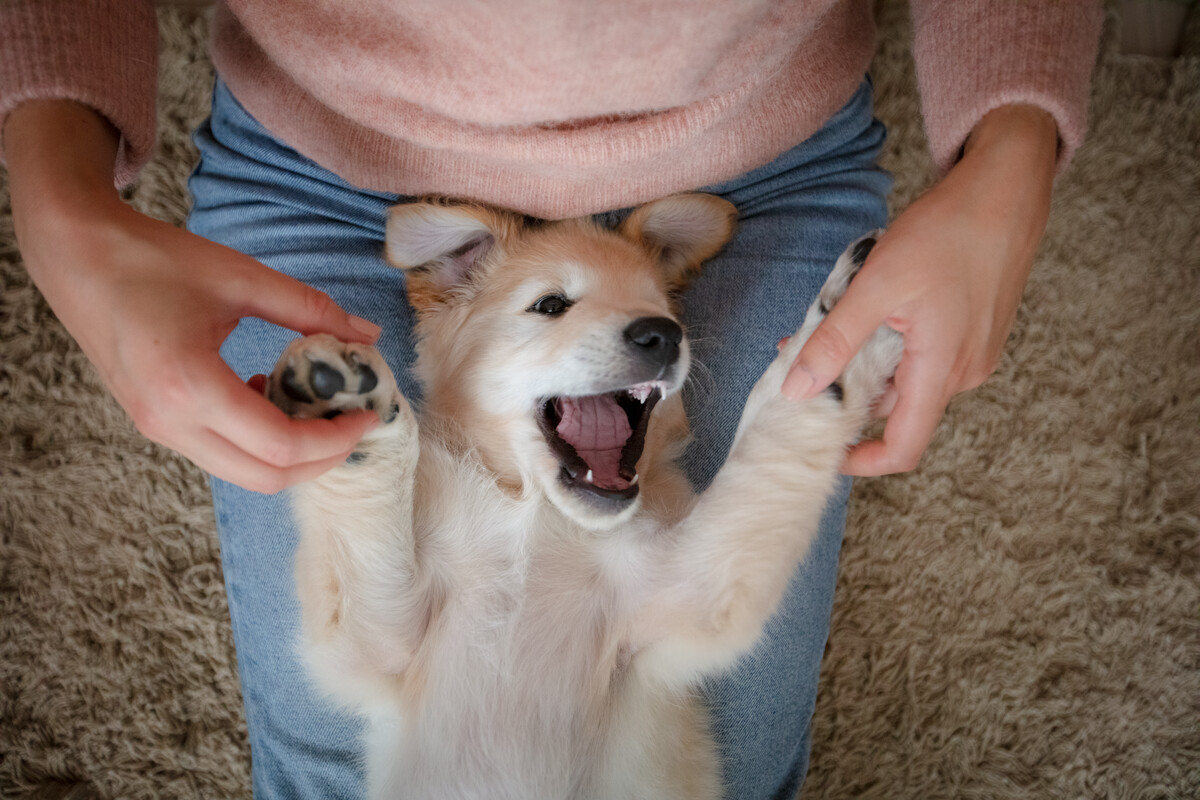 Lend a helping paw – Musti is working for the common good
One of our core values is working for the common good. We want to be part of ensuring that the communities that we live in thrive, thus benefiting pets and their parents. Together with several associations and organizations across the Nordics, we work for a more animal-friendly future: allowing the associations to raise awareness and funds through us means we can give them a platform to spread their important message even further. Whether the organization is big or small, we want to lend our helping paw to make sure pets and their parents all across the Nordic countries are taken care of.
SEY Animal Welfare Finland is helping pets in need
In December 2021, we joined paws with SEY Animal Welfare Finland by giving our online customers the possibility to donate to SEY in connection with their online purchase. The following summer we expanded the donation campaign to our stores. Each month, the donations are sent to SEY in full. We have also collaborated with SEY regarding food donations – in July 2022, for example, we donated 8,000 kilograms of dry dog food and distributed it through SEY to the Riihimäki reception center and different animal shelters in Ukraine.
For several years now, we have also participated in the Kuuma Koira (Hot Dog) campaign by sharing stickers and information about the campaign in our stores. The campaign aims to raise awareness about the dangers of leaving dogs in a hot car during summertime – an especially important topic even here in the North. In addition to dogs, cats also need our help. Abandoned cats in Finland have become an increasing problem, which is why in 2020, SEY created a "cat ribbon" which was sold in our stores. The proceeds from selling the ribbon were used to increase awareness of the issue and help wild cat populations in Finland.
"Working with SEY has been a mutually rewarding and meaningful journey. We wanted to make donating and helping animals easy for our customers, and together with SEY we have been able to do just that. The feedback we've received from our customers has also been very positive, and they have been eager to participate in the campaigns. In the future, we wish to deepen our collaboration with SEY even further – there is still much more we can do for our four-legged companions," says Eveliina Rantahalvari, Marketing Manager at Musti ja Mirri Finland.
The Swedish Animal Ambulance helps pets and parents in difficult situations
If a pet parent's worst nightmare comes true and their pet is injured or gets sick, and there's no car available, the Swedish Animal Ambulance (Svenska Djurambulansen) comes to the rescue. With the help of volunteer drivers, the free-of-charge ambulance service responds to over 3,000 emergencies each year. For a few years now, Musti customers in Sweden have had the opportunity to support the Swedish Animal Ambulance by donating in connection with their purchase at arkenzoo.se.
"The Swedish Animal Ambulance does incredibly good work on a voluntary basis and is there when it is most needed. We see the collaboration together with the Swedish Animal Ambulance as an opportunity for our customers, and us as a company, to help when an accident occurs. Supporting and helping pet owners is part of our mission, and we are looking to deepen the collaboration going forward together with the Swedish Animal Ambulance," says Daniel Pettersson, Country Director, Finland and Sweden.
Musti and Red Cross Norway tackle loneliness with dogs
Studies have found that petting a dog can lower stress levels and increase the level of calming and relaxing hormones*. In Norway, Musti has joined forces with Red Cross and their "A visiting friend with a dog" campaign, where volunteers and their dogs visit hospitals, nursing homes and private homes, meeting with people who might feel lonely or lack in social relationships. The aim of the collaboration is to increase the visibility of the campaign and get more volunteers to join the ranks. Both the volunteers and their dogs go through training before joining the programme, and there are already over 700 active volunteers.
"Red Cross is an extremely trustworthy and respected partner. When we first reached out to them in 2019, we noticed that we share a similar ambition in bringing joy to both our two- and four-legged friends. Over time, we have helped the Red Cross raise money for the programme through our online and physical stores. We are proud to be selected as Red Cross's key partner in this campaign and couldn't be happier about the collaboration we have had so far," says Erik Skjærstad, Country Director, Norway.
Impactful community collaboration has been an important part of Musti's responsibility approach for several years, and the examples above are a powerful testament to that. Even though we have reached this target in all Nordic markets, there is always more to be done to ensure pets and their parents receive the support they need – our role as a caring member of society is never-ending.
* Lawrence Robinson and Jeanne Segal, Ph.D. Mood-boosting Power of Dogs. Last updated: October 2017. HelpGuide.org