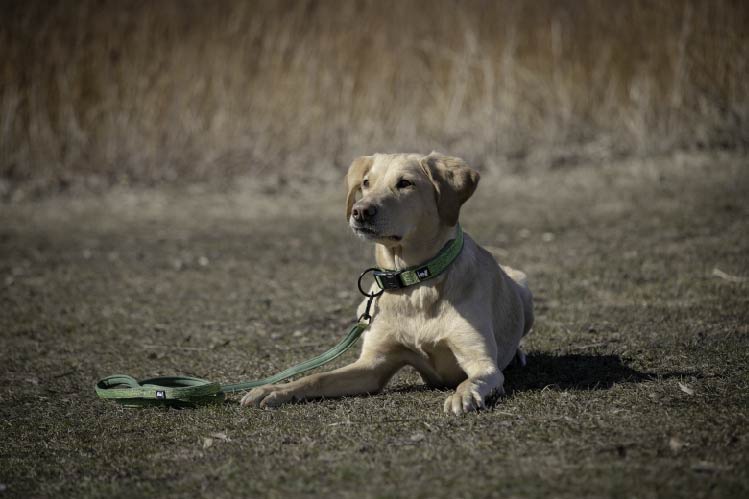 Feel Active takes dogs and their parents sustainably outdoors
As anyone living in the Nordics knows, the weather conditions here in the northernmost parts of Europe vary considerably throughout the year. Dog parents take their furry family members out rain or shine, which makes the right outdoor gear all the more important. High-quality Feel Active products make outdoor activities safe and fun in every season.
The need for clothing varies depending on the breed, age, and condition of the dog. The right fit of jackets, harnesses, and collars is important to ensure comfort.
"The body of the dog does not always generate the same amount of heat. For example, dogs with a thinner coat need to be protected against cold in winter and heat in summer. The Feel Tech membrane technology used in Feel Active clothes is elastic and silent, which makes it very comfortable and ideal for sensitive dogs," says Tarja Rantonen-Piironen, Product Group Manager at Musti Group.
Nordic pet parents are used to wearing layered clothing outdoors to stay warm and dry, and to reduce layers if it gets too warm. The same idea works for pets too.
"Layered clothing for dogs is a growing trend. For example, with base- and mid-layers, a technical raincoat can be used almost all year around," Rantonen-Piironen points out.
Long-lasting and sustainable by design
Reducing environmental impacts is one of the basic principles that guides everything we do at Musti. We want to make sure that our products are high-quality and have a long life cycle. We expect our suppliers to commit to Musti's requirements regarding responsible business practices​. We and the amfori BSCI monitor and audit our suppliers on their performance. Careful planning is always the key for more sustainable products.
"Sustainability always starts from the design. A dog reaches its full size in 6 to 18 months, depending on the breed, and some breeds can live as many as 18 years. High-quality puppy products are easy to pass on, and adult-size products are designed to last the dog's entire lifetime," Rantonen-Piironen says.
Plastic bottles get a new life in dog accessories
The sustainable use of materials is among the most important topics of our time. Using recycled materials in dog clothing and accessories contributes to the battle against climate change and promotes circular economy. The most popular Feel Active accessories have eco versions that contain recycled polyester made out of plastic bottles. For example, a Training Eco harness is made from six 500 ml plastic bottles and an Eco leash contains material from 2.5 plastic bottles.
"We are constantly looking for new ways to use recycled and sustainable materials in Feel Active products. The production process efficiency also ensures as low textile waste as possible," Rantonen-Piironen says.
Besides paying attention to the sustainability of the products, we reuse and recycle packaging materials and constantly work to reduce packaging. The packaging materials of Feel Active products have been minimized and optimizing the transport of production lots curbs emissions.
"By making Feel Active products durable and optimizing packaging and transport, we can minimize our impacts on the environment and help safeguard environment for future generations of dogs and pet parents," Rantonen-Piironen says.